Anthropos India Foundation
LIST OF ADVISORY MEMBERS
AIF has an extensive list of advisory members who provide valuable and vital input in AIF's work. We are really grateful to all our Advisory members who despite of their busy schedule willingly contribute towards AIF and provide the guiding light and help AIF reach its goals.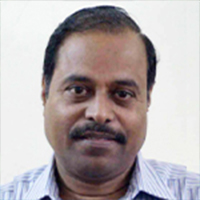 Kamal K. Misra is currently an ICSSR Senior Fellow and was formerly the Vice-Chancellor of Utkal University of Culture, Bhubaneswar. He was Professor of Anthropology and Dean, School of Social Sciences at the Central University of Hyderabad. He was educated at Utkal University, Bhubaneswar; Jawaharlal Nehru University, New Delhi; and the University of Kent at Canterbury, UK. He was the recipient of the prestigious Fulbright Scholar-in-Residence Award in the USA and the Commonwealth Academic Staff Fellowship in the UK. He was also invited by the University of Bergen, Norway as a Guest Researcher. He was honored with Sarat Chandra Roy Memorial Medal by the Asiatic Society, Kolkata for his contribution to Anthropology in Asia. Prof. Misra was the Director of the National Museum of Mankind, Bhopal, and the Director of the Anthropological Survey of India, Kolkata, He taught at Utkal University, University of Hyderabad and at Austin College, Texas, USA.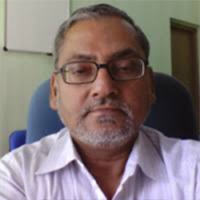 Dr. R. Siva Prasad is currently Honorary Professor in e-Learning Centre. He was formerly Professor of Anthropology and Head, Department of Anthropology, and Head (I/c), Department of Education and Education Technology, School of Social Sciences, University of Hyderabad, Hyderabad. He has both teaching and research experience for more than 40 years. He undertook more than 25 research projects of multi-disciplinary nature in the areas of education, irrigation, forestry, rural and tribal development, agriculture, public health, etc. These projects were funded by both national and international agencies. He also undertook several consultancy projects for various research institutions and organizations, including multilateral organizations like DFID, The World Bank, DANIDA, CIDA, UNDP, etc. He conducted many training programmes for farmers, NGOs as well as research professionals. He organised and attended several national and international seminars and also presented papers. He published papers in refereed journals, edited volumes and anthologies, besides publishing edited books jointly. He served or continues to serve on the academic bodies of different research institutes, like the NIRD, CESS, TISS, etc., and Universities, and also was on one of the Committees of the Ministry of Rural Development, Government of India.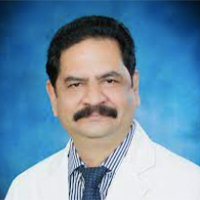 Prof. Deepak K Behera, (Retired) Professor, Department of Anthropology Sambalpur University is presently Vice- Chancellor of KISS Deemed University. Prof. Behera also served as Vice Chancellor to Sambalpur University. He was a Fulbright Visiting Professor at California State University at Long Beach. Prof. Behera is the recipient of the prestigious Sarat Chandra Roy Memorial Gold Medal by the Asiatic Society, Kolkata (the oldest educational institution in Asia) for his outstanding contribution in the field of Cultural Anthropology in India.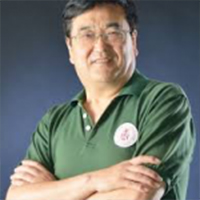 Dr Robert Guang Tian is currently the Director of Institute of Business Anthropology and Professor of Marketing in the Business School of Shantou University, China. He previously served as Professor of Business in the Department of Business Administration at Medaille College, Buffalo, New York, from 2005 to 2013, and as Professor and Director of the International Affairs Office and Chair of the Business Department of Coker College, Hartsville, SC, USA, from 2003 to 2015. Dr Tian has been engaged in a number of substantial academic activities, including assuming the role of editor of many international journals and the organization of various international conferences. The recipient of several research grants and the author of a number of papers and books, he is particularly known in the field of business anthropology across the world.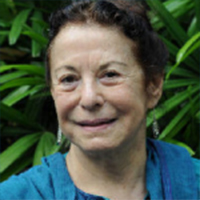 Prof. Joan P. Mencher, retired as Professor of Anthropology from the City University of New York's Graduate Center, and Lehman College of the City University of New York. She is currently the Chair of an NGO called The Second  Chance Foundation (TSCF), which works to support rural grassroots organizations in India and the United States which work with poor and small farmers on issues of sustainable agriculture. She has worked extensively in South India on issues of ecology, caste, land reform, agriculture, women, and related issues over the last half century, and has published widely both in the United States and in India on all of these subjects.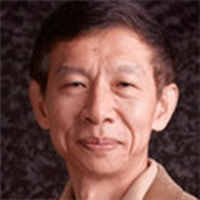 Dr. Xiangming Chen served as the Dean and Director of the Center for Urban and Global Studies at Trinity College, Connecticut during 2007-2019. He is currently the Paul E. Raether Distinguished Professor of Global Urban Studies and Sociology and Director of the Urban Studies program at Trinity College and a distinguished guest professor at Fudan University in Shanghai and an adjunct professor at the Shanghai Academy of Social Sciences.  His research focuses primarily on intersections between cities, special economic zones and the global economy. He is the co-author, with Anthony Orum, of The World of Cities: Places in Comparative and Historical Perspective (Blackwell, 2003); the author of As Borders Bend: Transnational Spaces on the Pacific Rim (Rowman and Littlefield, 2005); the editor of and primary contributor to Shanghai Rising: State Power and Local Transformations in a Global Megacity (University of Minnesota Press, 2009); the lead editor, with Ahmed Kanna, of Rethinking Global Urbanism: Comparative Insights from Secondary Cities (Routledge, 2012); a co-author, with Anthony Orum and Krista Paulsen, of Introduction to Cities: How Place and Space Shape Human Experience (Wiley-Blackwell, 2012; second edition, 2018); the lead editor, with Nick Bacon, of Confronting Urban Legacy: Rediscovering Hartford and New England's Forgotten Cities (Lexington Books, 2013); a co-editor, with Sharon Zukin and Philip Kasinitz, of Global Cities, Local Streets: Everyday Diversity from New York to Shanghai (Routledge, 2015; Chinese edition, 2016; Korean edition, 2017), and author of The Belt and Road Initiative as Epochal Regionalisation (Routledge and Regional Studies Association, 2020; Chinese edition, forthcoming). He has conducted policy research and constancy for UNCTAD, the World Bank, the Asian Development Bank, and OECD.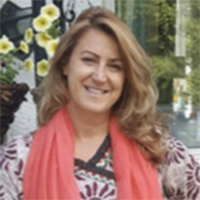 Dr.  Alison Kahn, is the Visiting Fellow in Digital Learning Systems in the School of Sport, Exercise and Health Sciences at Loughborough University and Director of Cultural Heritage and Digital Learning Lab, SDS Group, (Research) U.K. Dr. Alison Kahn was trained as an anthropologist at the universities of London (MA) and Oxford (MPhil, DPhil).  Alison is Director of the Oxford Documentary Film Institute, which specialises in workshops on factual filmmaking and emerging digital methods as tools for research. She is a research and tutorial fellow in Museum Anthropology and Modernist Literature at Stanford University Overseas Program in Oxford. Her research portfolio spans across material culture studies, visual, digital, and museum anthropology. Her recent projects experimenting with digital media formats have included non-linear storytelling with ebooks, interactive documentaries, VR and AR technologies.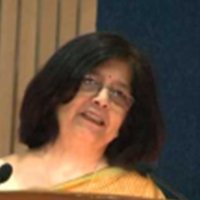 Prof. Vaishna Narang, is the Former Professor of Linguistics, retired from Jawaharlal Nehru University, New Delhi after 45 years of teaching and research on different aspects of General and Applied Linguistics. While in JNU, developed new courses and conducted research in a number of areas including- Applied Linguistics and Speech Sciences, Learning and Acquisition, Pedagogical Theories and Practices, Language, Mind and Brain Studies, Acoustic Phonetics and Speaker Characterization studies. Also taught and worked extensively on Research Ethics and Ethics in higher education, Ethical Issues and concerns in research involving human participants.
Prof. Subhadra Mitra Channa taught Anthropology at the University of Delhi. She retired from service on 31 October 2016. Her areas of interest are marginalization and identity, gender, religion and cosmology, ecology and landscapes. She was a Charles Wallace Fellow to UK (Queen's University 2000) and a Visiting Professor to MSH, Paris (2002), Fulbright visiting lecturer to USA ( 2003)and a Visiting Professor in 2008-9 to USC, USA. She has written about fifty scholarly papers and is the author/editor of eight books. She was the President of the Indian Anthropological Association and currently is editor of the Indian Anthropologist; was Chair of the Commission on the Anthropology of Women (IUAES) and is now an elected Vice President of IUAES. She was awarded the S.C. Roy memorial gold medal by the Asiatic Society for life time contribution to cultural anthropology, Her most recent publications include, 'Gender in South Asia' (Cambridge University press); 'The Inner and Outer Selves' (Oxford University press) and the edited book, 'Life as a Dalit'( ed.) (Sage Publications) and Gendering Material Culture (ed.).