Anthropos India Foundation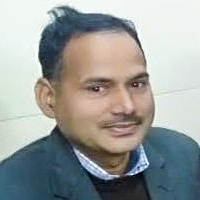 Mr. Uma Shankar Singh is an Administrative Coordinator working full time with AIF, he takes care of administration and Finance related works. He is working with AIF since January 2019, before joining AIF he worked 14 years in the Indian Institute of Dalit Studies, New Delhi as Associate (Admin)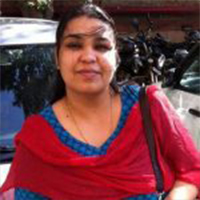 Dr Gunjan Arora is currently a Post Doctoral Fellow at CSMCH, Jawaharlal Nehru University, New Delhi. She has experience of teaching 'gender studies' and 'social anthropology' at the University of Delhi and Guru Gobind Singh Indraprastha University and has written few units for graduate and post graduate courses for IGNOU. She has also worked as a Research officer in an autonomous organization.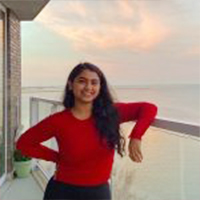 Ms. Shefali Bharati is working with Milaan foundation as Associate Communication. She is a Master's graduate in New Media and Digital Culture from the University of Amsterdam. She has experience in creating content for Non-profit and social welfare organizations as a United Nations Volunteer with organizations in Zurich and Poland. Shefali has also interned with a social media company, Zoomin.TV in Amsterdam and United Nation Development Programme in Delhi.  She worked as a Visual Documenter in AIF-IGNCA project, 'Folk and tribal Healing Systems in Sikkim and Arunachal.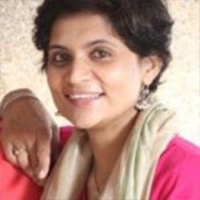 Dr Samana Madhuri is an Assistant Professor in the Chandrakona Vidyasagar Mahavidyalaya, West Bengal. She completed her PhD on Contemporary South Asian Writings in Britain from Centre for English Studies, School of Language, Literature and Culture, Jawaharlal Nehru University. Her areas of interest are Diaspora Studies, Indian Writings in English, Women Studies and Popular Culture. She is our Volunteer Editor and nothing goes amiss through her keen eyes.
Ms. Lakshita is our volunteer with AIF with a lot of patience and persistence to carry on with tedious work related to online registrations and applications. Lakshita had completed her Masters in Social work from Department of Social Work, University of Delhi. She had completed her Master of Philosophy in Public Health from Centre of Social Medicine and Community Health, Jawaharlal Nehru University. The title of her M.Phil dissertation was "Role of Mohalla Clinics in Delivering Health Care Services in Delhi". Currently, she is pursuing her Doctor of Philosophy from the same centre at Jawaharlal Nehru University.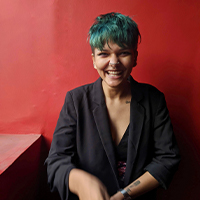 Ms. Ramaa is a Volunteer Artist with us at AIF; she is the brains and fingers behind the quirky bookmarks and artwork. She's currently doing her Masters in English Literature at Gargi College, University of Delhi.