Anthropos India Foundation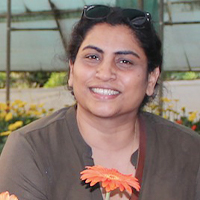 Dr Sunita Reddy,  Founder Chairperson, Anthropos India Foundation, is an anthropologist, teaching as Associate Professor at the Centre of Social Medicine and Community Health (CSMCH), School of Social Sciences (SSS), Jawaharlal Nehru University. She has 20 years of experience in the field of research and teaching.  She is the author of three books and many research papers in peer-reviewed journals. She has completed projects successfully on Medical Tourism, Surrogacy, Gender Violence, Child Abuse, Indigenous Healing systems, Disaster studies, Migrant workers in the construction and domestic sector. She is also the honorary president for a community-based organization called 'SATAT' (www.satat.org) which works for empowering women and children from marginalized sections.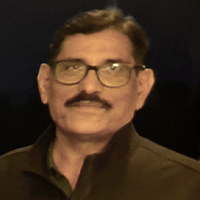 Mr CM Shankara Reddy is an Ex. Air Force Officer, took voluntary retirement settled in Bangalore. He served in various air force stations in the Air traffic Control and took carious important assignments. He was posted in Gauhati, Shillong, Ambala, Jorhat, Bombay, Sirsa, Jodhpur, Surat Gargh and Air Force Academy (AFA). He retired from AFA and settled initially in Hyderabad. Post-retirement he took agriculture and also construction work by peer learning. He could build homes for many families in Hyderabad, Madanpalli and Bangalore. He is settled in Bangalore with his wife, son and grandchildren.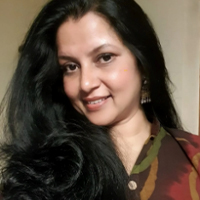 Mrs Kavita Tank is an educationist, teaching for the past 17 years in Bishop Cotton Girls School, moulding and inspiring young girls towards the path of learning and enlightenment. She is also a member of Civil Defence Karnataka and have been doing a lot of good work in COVID response along with her two beautiful and committed daughters. She has a wide variety of hobbies and keeps herself engaged in paintings, drawings, mural making, embroidery, dancing and music. She lives in Bangalore with a supportive husband and young daughters.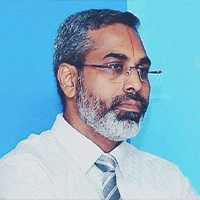 Mr M Suresh Kumar is currently the president of Group Shipping & HR, Bothra group. He is a top management professional with a demonstrated history of working in the Maritime industry. Skilled in Negotiation, Business Planning, Operations Management, Freight, and International Business. He has strong sales professional experience and hands-on experience in running incubation programs for Management Trainees. His hobbies are cycling, reading books and travelling. He lives in Vishakhapatnam with his wife and two young daughters.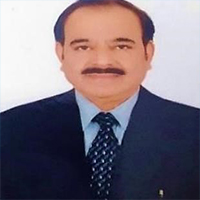 Dr Rajender Dhar, MA and PhD, has 38 years of professional experience having worked in multinational, corporate, private sector, Ministry of Commerce. He retired as Additional Labour Commissioner-cum-Additional Secretary Labour, Government of Delhi, in 2020. 
He has conducted more than 100 training programmes for government officers/officials and for corporates on labour issues. He is a visiting faculty at EPFO, V.V. Giri National Labour Institute, IIPA, IMI, IIT (Delhi), PFRDA, FMS (Delhi University), JNU etc. He is also empanelled as Visiting Faculty to National Human Rights Commission (NHRC). Dr Dhar was instrumental and architect of Wages Revision in Delhi, benefitting more than 55 lakh workers working in the formal as well as informal sectors and published as a book "Wage Revision: A Success Story Delhi". Post-retirement from Labour Department Government of Delhi, Dr Dhar has been appointed as Consultant-cum-Advisor by Central Government in Ministry of Labour and Employment, Government of India.  Dr. Dhar is a Ghazal singer and has given many programmes and has also sung as playback singer in 4-5 Doordarshan/ TV programmes.