Anthropos India Foundation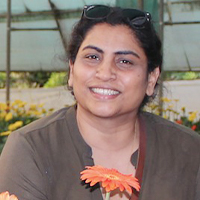 Dr Sunita Reddy,  Founder Chairperson, Anthropos India Foundation, is an anthropologist, teaching as Associate Professor at the Centre of Social Medicine and Community Health (CSMCH), School of Social Sciences (SSS), Jawaharlal Nehru University. She has 20 years of experience in the field of research and teaching.  She is the author of three books and many research papers in peer-reviewed journals. She has completed projects successfully on Medical Tourism, Surrogacy, Gender Violence, Child Abuse, Indigenous Healing systems, Disaster studies, Migrant workers in the construction and domestic sector. She is also the honorary president for a community-based organization called 'SATAT' (www.satat.org) which works for empowering women and children from marginalized sections.
Dr. Nemthianngai Guite is our Executive Committee Member, presently she is an Associate professor inthe Centre of Social Medicine and Community Health, Schoolof Social Sciences, Jawaharlal Nehru University, New Delhi.She has also taught in the Department of Social Work, Universityof Delhi as an Assistant Professor for 11 years. She is a trained social worker with specialization in public health. Her research and teaching interests include Medical Pluralism; Indigenous healing systems; GlobalDiscourses on Biodiversity and Indigenousknowledge on Medicinal Plants and Substances; Public Health and Social Work; Health Care Social Work Practice; Social Groups and Social Networks; Public Health Communication. Some of her distinguished international fellowship include Fulbright Nehru Post Doctoral Fellowship awarded by USIEF in 2016, andShastri Mobility Programme awarded by SICI in 2018. She has published in national and international journals of repute and has a couple of books to her credit.
Dr Suresh Sharma, is a demographer and the Head at Population Research Centre, Institute of Economic Growth (IEG), Delhi. He has 28 years of research experience. He specializes in the areas of reproductive and child health, family planning, nutrition, education and population studies.
Dr K. Anil Kumar, is an Assistant Professor in the Dept. of Anthropology, IGNOU, New Delhi. His area of specialization in the discipline is Socio-cultural Anthropology and areas of research interests in Culture and Environment, Indigenous Knowledge, Natural Resource Management, Health & Nutrition, Development-induced Displacement, Resettlement and Rehabilitation, and Tribal Studies.
Dr Garima Dalal, is an Assistant Professor Linguistic Empowerment Cell, School of Language, Literature and Culture Studies, JNU. She has been teaching English language and Linguistics for the past 14 years in various International Universities like South Asian University (by SAARC), and National Universities like Jamia Millia Islamia University and Delhi University.