Anthropos India Foundation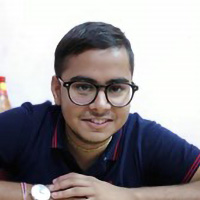 I am Mumuksha Porwal. I am currently doing my final year of Bachelors of science undergraduate degree from Department of Anthropology, University of Delhi.

I am occupied with Anthropos India Foundation for the last 1.5 years and the journey is continuing. The area of my work in organization is compiling a monthly newsletter, " Childhood Matters" quarterly magazine on Child rights and protection. Along with that I have been constantly guided by the senior team members for admin work. As an intern I am also working on exploring and brushing my skills on writing blogs, transcribing lectures, literature review for proposals and getting assistance on organizational working processes.

It is very interesting to work with all the team members on different aspects and impart anthropological knowledge and understandings to the ideas of implementing them.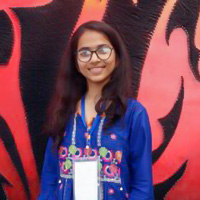 I'm Habiba Haroon and as of now seeking  B.Sc.(H) Anthropology from Hansraj College, Delhi University. I join Anthropos India Foundation with an associate aim to explore and promote anthropology as it isn't that much famed in India despite being a significant discipline. In AIF I am operating/working as an intern that permits me to explore and learn about different social issues from anthropological perspective especially in the context of children and women. Apart from that, it also enables me to work on my writing and digital skills for the AIF's newsletter and digital magazine. I hope that each one of the knowledge that I'm learning or gaining through AIF can become useful for my future.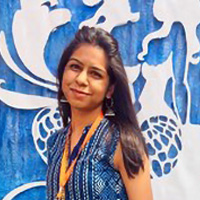 I am Archna Yadav, currently I am pursuing my M.Sc. in Anthropology (Final Year), from Hansraj College, University of Delhi. My area of interest mainly includes public health with focus on women and child, Human rights and demographic Anthropology. I am interested in helping on workshops, content writing and Primary and secondary research.
Being associated with Anthropos India Foundation I will be able to implement my skills and anthropological understanding on a practical basis under the guidance of experts and will get a chance to contribute for the betterment of the society. I feel highly obliged to be a part of AIF.
I am Ananya, a final year undergraduate Sociology student from Hindu College, University of Delhi. During the three year of the course, I have developed a keen interest in gender studies and urban development and aim to put forth a sociological analysis of key issues that shape our experience of reality. My association with Anthropos India Foundation for the past one year has been enriching my academic curiosity and personal satisfaction. The organization has provided me with significant opportunities in the field of gender and ensured an overall development through online courses and intriguing lecture series. The personal bond created with the members of the organization facilitates our collective endeavour of creating an  inclusive space.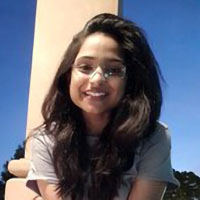 This is Ayushi Pandey, pursuing B.Sc (H) in Anthropology from Hansraj College of University of Delhi. Currently I am in the third year of my course. I joined Anthropos India Foundation in order to get in depth knowledge of the practical approaches of anthropology.
Anthropology is in itself a beautiful subject which caters to the upliftment of marginalised sections of the society and being part of this NGO will help me contribute my bit to their altruistic actions.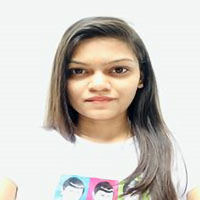 I would like to work for Anthropos Foundation of India(AIF) because this foundation has very exciting future plans, not for us but for the welfare of societies and here I will be able to practice my all theoretical knowledge of Anthropology in applied manner with the guidance of our experts.
And I believe that it's an attractive as well as right path to work, for the people like me who are looking for challenges and growth in their life.
I feel highly obliged to be a part of Anthropos Foundation of India(AIF)
Anthropos India Foundation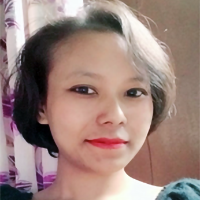 I am Serah Terima Ch Sangma, Postgraduate in MSW from North-Eastern Hill University, Tura Campus, Meghalaya. During my final semester I applied for an internship at AIF with motivation to learn from the best and get guidance on research methodologies. AIF served as a platform for me to increase my understanding on Research Methodologies and Anthropology by attending workshops, workshops, lecture series, writing articles on the topic and collecting source data. Currently I am volunteering at Indian Political Action Committee (I-PAC). I would like to implement the knowledge and understanding I acquired from AIF and make a meaningful contribution to this society.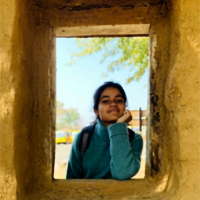 I am Aakanksha. I'm currently pursuing B.Sc.(hons)Anthropology from Delhi University. Social institutions, concepts, their structure and function, Indegenous community behavior are the areas of my interest. Anthropology enabled me to enhance a relativistic and progressive approach to study such interdisciplinary topics like reading articles and Journals on various issues including customs, rituals, trade and scientific discoveries. Apart from it I'm also into research and writing.
Internship with AIF is a great opportunity for me to get more equipped with the instrument of knowledge and add invaluable experience. I'm  sure that my skills will also help me contribute to the organization. With my keen interest in the subject and hard working nature I assure to perform my best under the team. I'm looking forward to exploring and embracing my skills with AIF.
ANTHROPOS INDIA FOUNDATION